Wine Flavs
RK Tech Works presents Wine Flavs™, a mobile app for finding wines by wine flavor.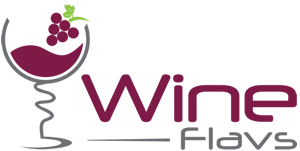 Notice: Wine Flavs no longer has current wine review data, as the source of our data (Snooth) went out of business. If you know of any database of consumer wine reviews, please contact us.
With Wine Flavs, you can find wine by flavor, then determine where you can buy the wine. Are you tired of searching the wine aisles trying to read the tiny print on the back labels and wondering whether this Merlot will taste similar to another wine you like, only to conclude the shopping experience by choosing the wine based on a fancy label or price? There's a better way, after all, you want a wine to taste good to you, and that's primarily about flavor.
Wine Flavs consolidates the flavors that people mention when they review a wine and creates a flavor profile. Wine Flavs then matches those flavor profiles to the flavors you're looking for.
With Wine Flavs, you can:
Find wine by flavors
Save a flavor profile to use later
Save a list of wines you like or that you want to try
Find nearby stores
Find stores that stock a wine
Find wines with a similar flavor to a wine
Statistics
4,143 wines with flavor profiles
245 identified wine flavors, divided into 16 flavor groups
19,076 flavors identified in those wines
43,513 wine retailers, with 443 that list their inventory
Available for Android, iOS and any web browser
---
How we identified wine flavors
We spent months researching the aromas and tastes that can be found in wine. We looked at how the various "experts" described wine flavors. We looked at many wine flavor wheels, charts and diagrams and worked to find the common elements. We looked at the words that various wine critics used to describe wine. We looked at how other services were using tastes and styles and chemical analysis to recommend wines.
More
After all this research, we came away with 245 flavors grouped into 16 flavor groups. Is it perfect? Probably not, but we think it's as good as anything out there.
Now, if you're thinking that you can't possibly identify a Boysenberry flavor from a Huckleberry flavor, you're not alone. Wine Flavs lets you search for any flavors within a flavor group, so you can specify "any berry fruit" in a search. Specific and generic flavors can be combined in a search, so if you like pepper as a spice, but any dried fruit will do, you can search like that.
---
How we get flavor profiles
We scan online wine review sites and pick out the flavor words that are used in each review of a specific wine. We then rank the occurrences of each flavor into percentiles. This data is then used in the matching algorithms to identify wines that closely match flavors that you're searching for, or that are similar to a wine that you like.
More
Many of the wine reviews are pulled from Snooth.com, which has an extensive collection of wines and they consolidate reviews from other sites. Where the wines are available come from Snooth and wine.com.
Depending on where you live, the nearby stores may not upload their inventory data to one of these services, in which case we can't show any local availability. If you have a favorite wine shop and you'd like their inventory displayed, contact them and ask that they integrate with Snooth This site is relatively easy for a store to setup an automatic link to their inventory.
More info. on these services:
---
Why we're doing this
We see a problem that many consumers are confused and overwhelmed when shopping for wine. By providing a service that suggests wine that the person has a high probability of liking, we allow the consumer to be more comfortable in the wine aisles.
Based on the founder's previous experience with developing technology for the wine industry, he has a personal connection to both wine and technology.
And finally, if we make some money from advertisements and affiliate marketing on the site, then that allows us to continue to grow the site and the functions available.