Why ID Pocket
Why we created ID Pocket and what it does for you
June 30, 2022 -- Ron Kreutzer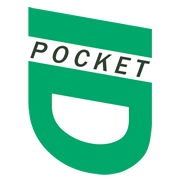 I created ID Pocket ™ as a "give back" project, based on the things I've learned over the last few years about digital identity and blockchain technologies. The app is secure and private, and you are in control of your data. This is an app that I use daily as I've emptied my physical wallet of almost all non-payment documents/cards.
A bit of history
After selling my wine technology business in 2014, I felt that I needed to do one more thing before I retired. After working for a couple of start-up companies, I was still looking for something that really got me excited. In 2017, I began reading about blockchain technology and started to educate myself on what this could do. As part of that research, I found out about a start-up blockchain company called Pillar Project asking for volunteers to help with getting initial funding. They had some "change-the-world" ideas that fit well with my views on online democracy and self-sovreignty. I read the founder David Siegel's book "Pull" and became more convinced of the project goals. As I had spare time and didn't need a regular paycheck, I began helping them.
Pillar's funding event was successful, and I decided to spend a couple of years in London being part of the team. As the blockchain marketspace evolved, Pillar pivoted from a Personal Data Locker to a cryptocurrency wallet. While this was OK, it didn't solve the original goal, and so I decided to develop something close to that original concept.
What the app does
I believe that the ID Pocket app is unique in the marketplace, as it bridges the gaps between consumers'/citizens' current identity storage/usage and the evolving decentralized identity standards. ID Pocket combines a privacy-preserving identity document manager with support for Verifiable Credentials (VCs).
The goal is to replace all non-payment items in a person's physical wallet with images of those documents in the app. For some of those documents/credentials where a greater level of assurance is needed, the person is able to scan a QR Code from the credential issuer to receive a digitally-signed Verifiable Credential (VC) into their app. These credentials can then be presented to verifiers as needed.
A new app user can begin by scanning all of their identity documents from their physical wallet, then using the app to present them as needed. A good example is a grocery store loyalty card where the user displays a barcode to be scanned. As they become more comfortable with the app, and as opportunities present themselves for receiving a VC, the user scans a QR Code and accepts receipt of the VC. A verifier is then able to verify a credential at their required level of assurance and utilizing the technology that they have available. For example, a user scans and stores an image of their university diploma. They also login to the university website and are able to scan a QR Code to receive their diploma as a VC. Now, when a verifier wants to see proof of a university degree, they can view an image of the diploma, have the image emailed to them, scan a QR Code from the user's phone containing a Verifiable Presentation of the diploma, or initiate a Presentation Exchange workflow with the user.
Conclusion
So that's the story on ID Pocket. I hope you now understand why you'd want to use it. Please download the app, use it, and tell your friends.
Back to blog home