RK Tech Works presents ID Pocket™
Your private digital pocket for your identity and credentials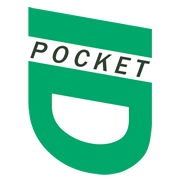 With ID Pocket, you can store and use digital copies of the documents currently in your physical wallet. You can also store verified digital credentials and use them online and in-person.
You're going cashless, you touch your phone at credit card terminals to pay for things.
More entities are accepting digital versions of your identification card and driver's license.
You may need to show proof of medical tests and health.
This is the app for every non-payment thing in your physical wallet.
Capture, store and easily display images of the paper documents currently stored in your physical wallet
Store medical test results, then present them for scanning when necessary
Scan and store verified digital identity credentials, then present them to others who request them.
Sign-in to websites and dApps without using passwords.
Own and control your data. There is no central service that can see or use your data. Private by design.
Reduce the size and weight of your physical wallet by removing all documents where you don't need to present a paper copy.
As Self Sovereign Identity (SSI) becomes more commonplace, you can store and use Verifiable Credentials. For those documents that don't require verification, you'll be able to present digital images.
---