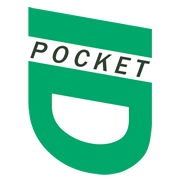 ID Pocket Help
Effectively use your private digital pocket for your identity and credentials
Help topics
Within the app, we provide help information and tips for basic functions. More advanced topics are detailed here.
Document scanning process (in app)
Document scanning tips (in app)
Sending credentials to others (in app)
---
If you have a suggestion to improve this service, or discover an issue, please contact us at support [at] idpocket.com.